Sponsorship opportunity
Redcar Speedway are now offering you or your business the opportunity to sponsor the outer wall of the Bears changing rooms.
There is a prime spot for a 24ft by 4ft advertising board – this can be your name, your business name, an inspirational quote -anything at all (within reason!)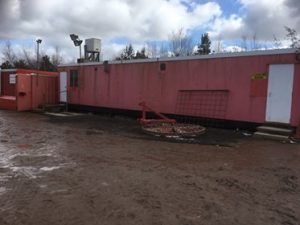 The cost will be £400 for a huge sign in a prominent spot of the stadium. For enquiries, please contact us via website@redcarbears.co, via the Redcar Bears Facebook or via Kevin Keay directly.