Eye on Social Media
There has been a lot of talk recently about the possibility of speedway returning to the likes of Bradford, Oxford and even Southampton, and if it were to happen, it would be a much needed shot in the arm for British Speedway.
However it only serves as a reminder of how many clubs we have sadly lost over the years. Even in my own time watching speedway I have seen the likes of Newport, Reading, Exeter, Coventry and many more clubs all close the doors for one reason or another.
Long Eaton was another club to sadly close the doors in 1997 and a photo from 2009 appeared on Twitter showing the stadium in a derelict state at the time.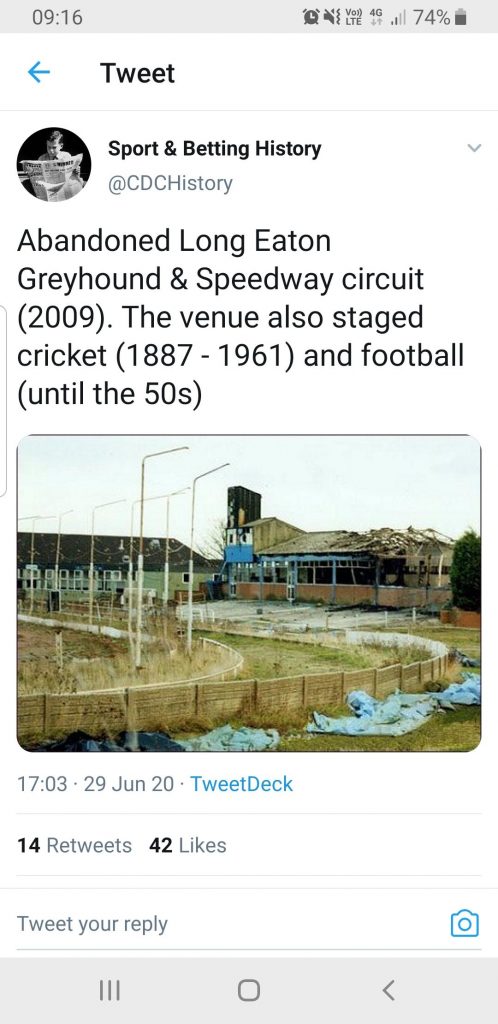 For those who enjoy a trip down memories lane there are a couple of Long Eaton speedway themed pages on Facebook for you to enjoy, which are well worth checking out.
Another club still active on Facebook despite being inactive on track these days is Hull Vikings. A recent post of there's on Facebook showing an old action shot of Craven Park got me thinking about the impact Covid-19 has had on speedway and sport in general.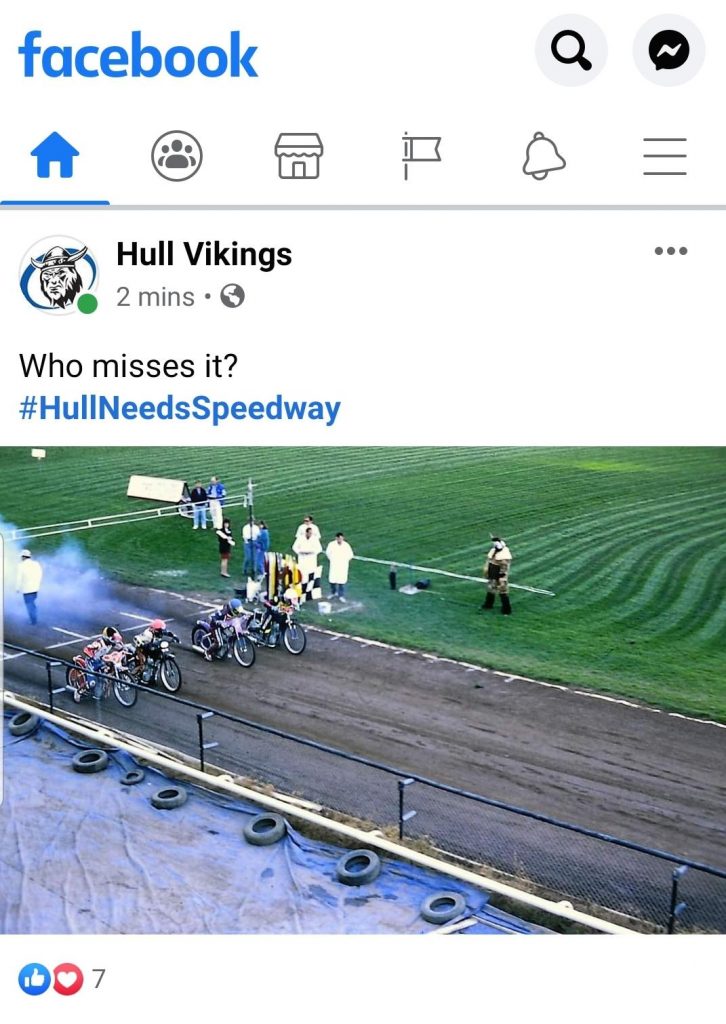 Of course everyone is in the same boat and missing speedway at the moment, but it sure makes you think doesn't it? 
Support your club because you don't know what you've got until it's gone.
Elsewhere on Twitter there was this absolute gem of a photo of Kelvin Tatum busting a few moves, presumably at an end of season dance somewhere.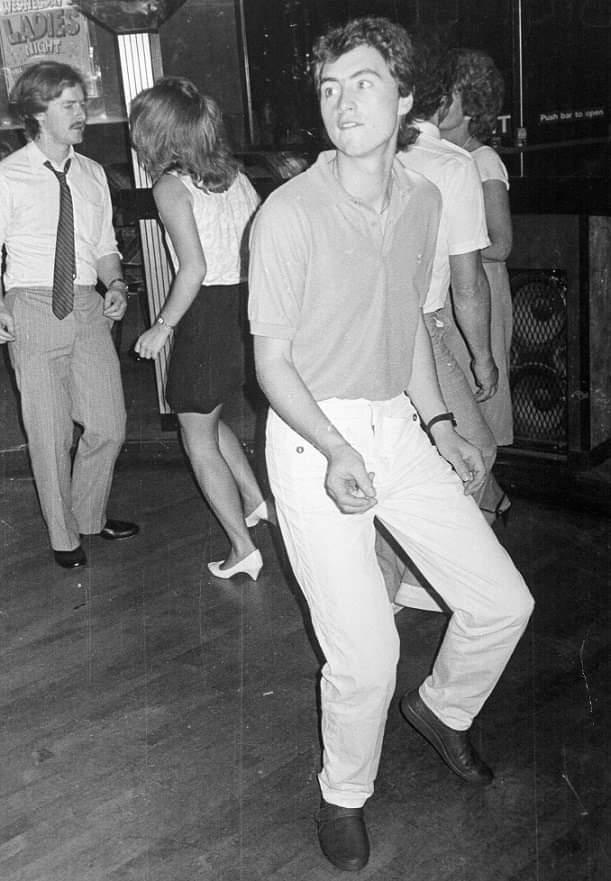 Naturally this sparked a bit of debate and lighthearted ribbing of Kelvin and it did make me wonder if this was the genesis of his catchphrase "all out of shape!"
If you wish to agree, or disagree with me, you have spotted something on social media you feel is worth a mention here, or you simply want to chew the fat over all things speedway , then get in touch either via email jbspeedwaymedia@hotmail.com, via the JB Speedway Media Facebook page or you can even tweet me @Mythman666.
Until next time, and there will be a next time.
JB