Eye On Social Media
It would be fair to say that Lockdown hasn't been a lot of fun, and it would also be fair to say that the lack of speedway has been even less fun.
However one positive about it all has been some of the throwback posts that we have seen on social media have been nothing sort of sensational.
On Twitter and account called Speedway Photographs shared this absolute gem from around 1981/82 featuring Greg Hancock and Ronnie Correy, both of whom would go on to have extremely successful careers.
Of course with Greg Hancock only recently retiring from the sport as arguably one of the all time greats, he was arguably the last of the golden generation of American riders who appeared on these shores during the 1980s.
If you are interested in hearing some of the stories on these guys I thoroughly recommend you have a listen to the Tatum and Pearson Podcast. Recent guests have included Rick Miller, Bobby Schwarz and Bruce Penhall, all of whom had many a story to tell!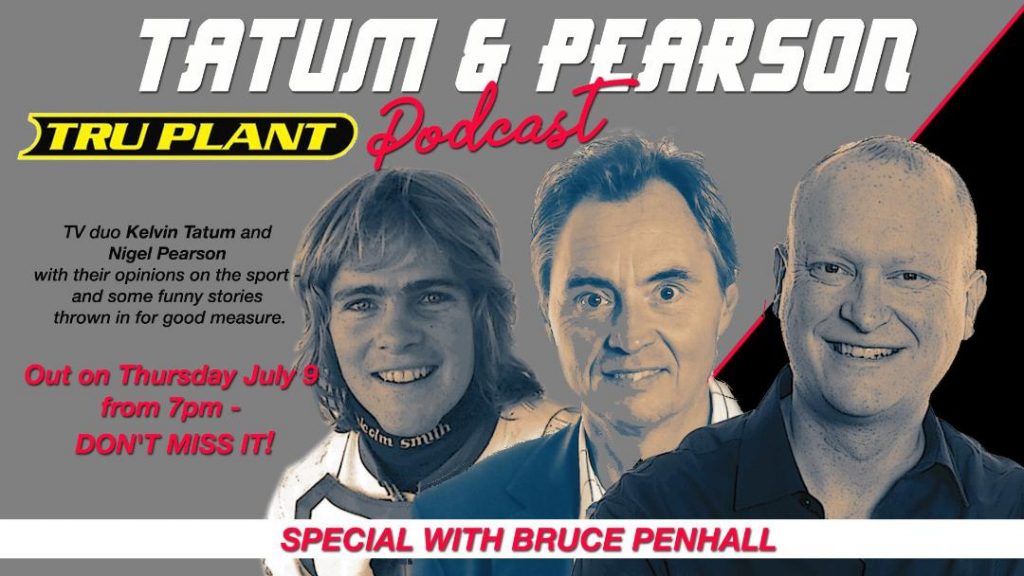 Lastly, over on Instagram Robert Lambert has every reason to smile albeit under a mask! The British endured a torrid 2019 season with injuries and such but his blistering form in Poland has seen him be a leading light in a struggling Rybnik side.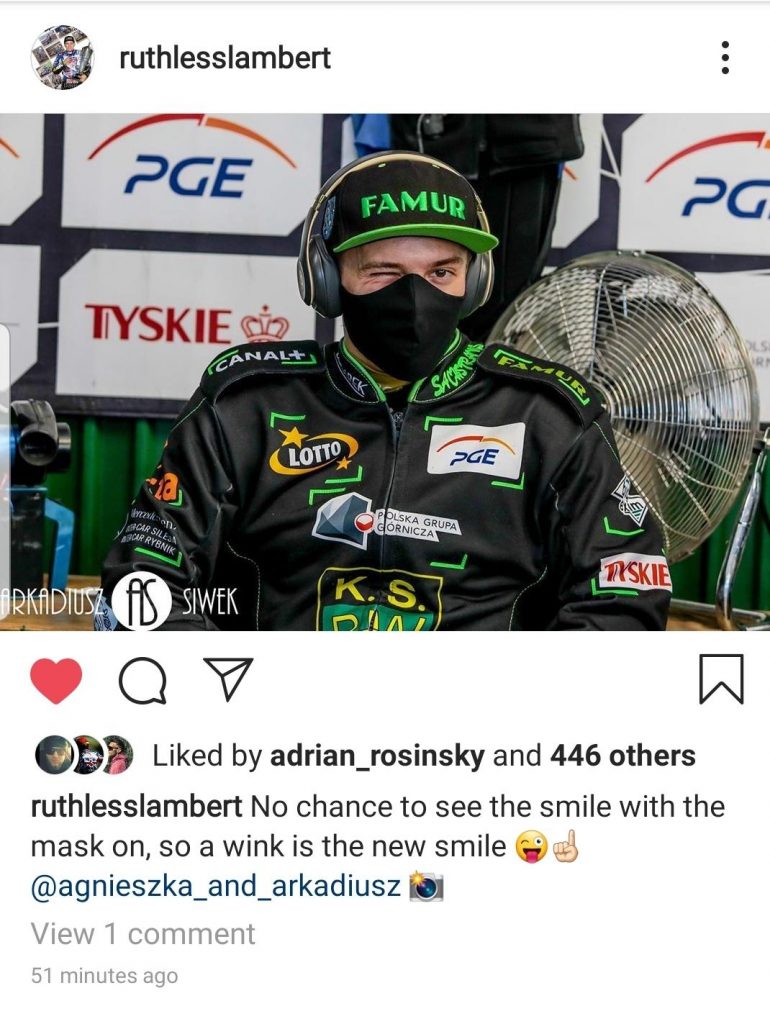 Double figure scores week in and week out have become the norm for Robert who has been taking some big scalps along the way. On an individual front he has been tearing it up in the European Championships with a couple of very good displays.
While 2020 has been a struggle for many, Robert Lambert looks to have taken his opportunity with both hands, come of age and become a force on the big stage.
This can only be a good thing for British Speedway as a whole.
If you wish to agree, or disagree with me, you have spotted something on social media you feel is worth a mention here, or you simply want to chew the fat over all things speedway , then get in touch either via email jbspeedwaymedia@hotmail.com, via the JB Speedway Media Facebook page or you can even tweet me @Mythman666.
Until next time, and there will be a next time.
JB