Eye on Social Media
With a handful of speedway meetings scheduled to take place around the country there is maybe the hope that we are starting to come out the other side of the dark cloud that has been 2020.
With potential action to look forward to and thanks to social media, there has been an abundance of action to look back upon too.

On the Speedway Scrapbook page on Facebook, a couple of programme scans from 1970 "Champion of Champions" meeting in Christchurch New Zealand. Basically a Grand Prix lineup around 25 years before the Grand Prix was a thing, you only need to look at the names on show to know this was a special night of action!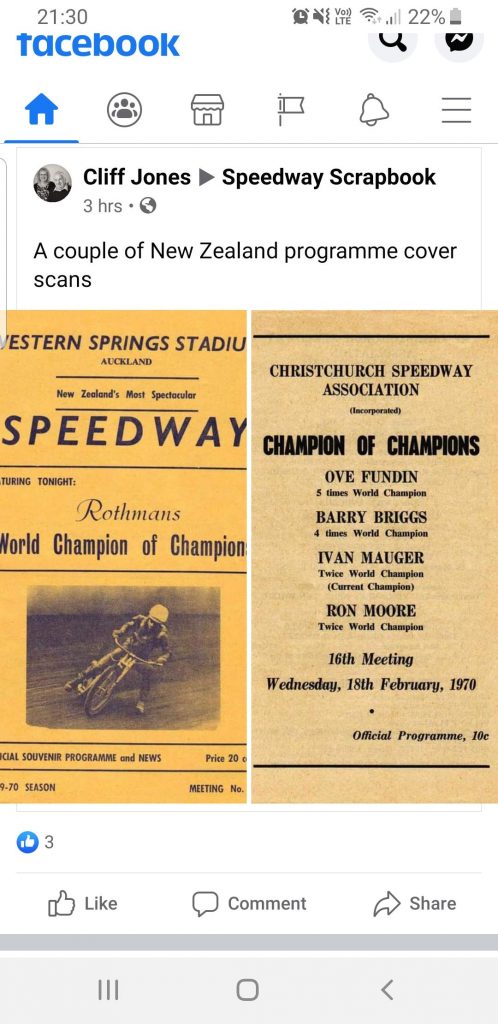 Ove Fundin, Ronnie Moore, Ivan Mauger, and Barry Briggs had 13 World Championships between them by the time this meeting took place, and to put that into perspective I don't believe there are any of the current crop of Grand Prix riders with that many titles between them! Quite the line up indeed!

Over on Twitter and the Sport and Betting History page shared this gem of a picture from Coventry. A packed house at Brandon is a memory for some but a recent bid for the stadium ensures the fight goes on to bring speedway back to Coventry again. Maybe just maybe nights like this can become the norm again.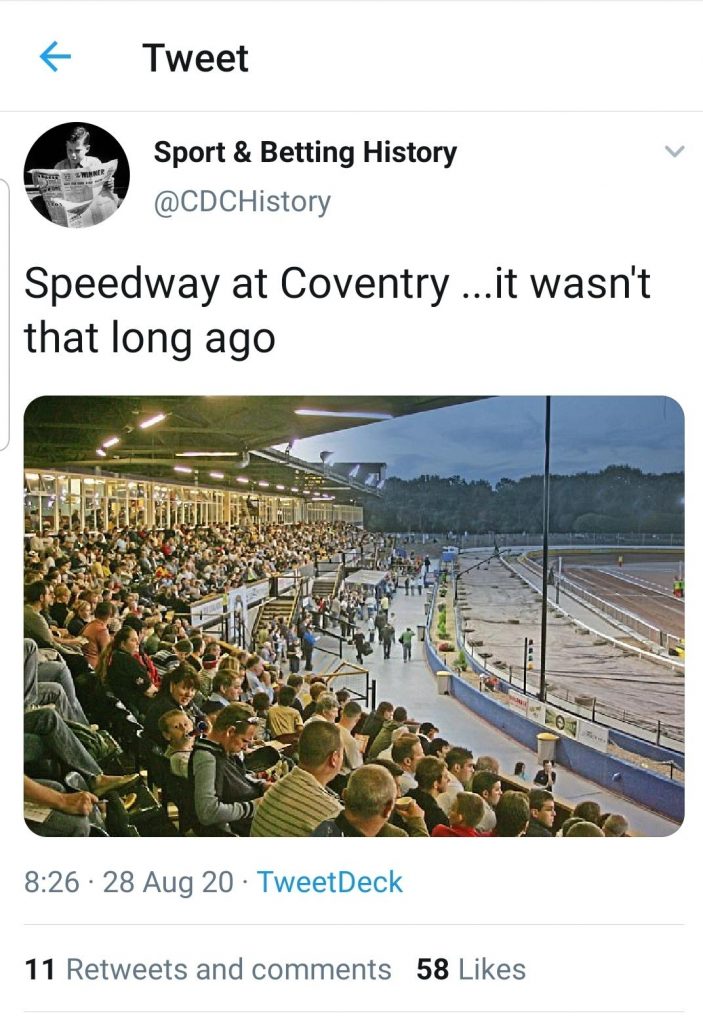 It would be nice to have a famous name like the Bees back on track and back in action again, and as the caption says it wasn't that long ago, yet at the same time it was entirely too long ago.

From looking at the past to looking at the present now and the future stars of Team GB on their recent Under 21 World Team Cup meeting. I'm sure you'll all agree that the boys look extremely well turned out and that their third place finish was a decent result.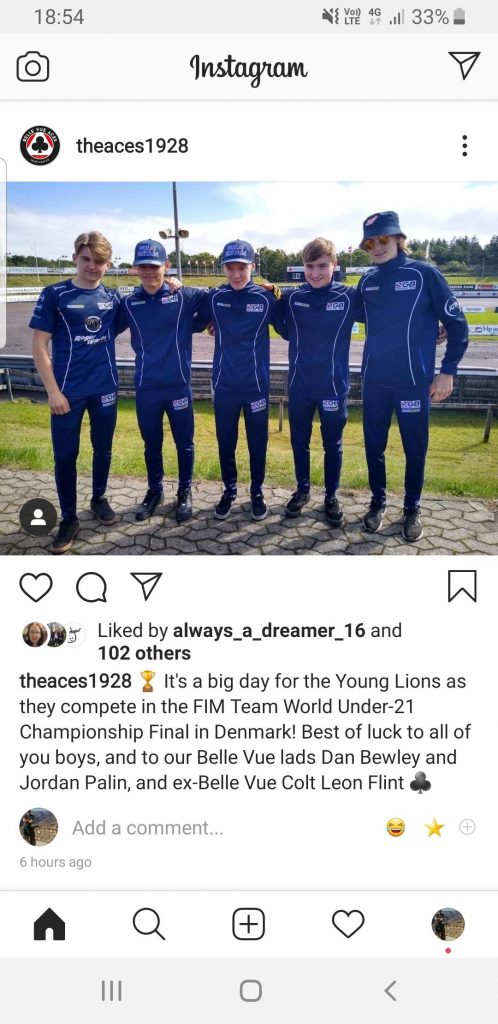 However, is it just me or is Drew Kemp channeling his inner Liam Gallagher?
When I asked him, he said maybe….

If you wish to agree, or disagree with me, you have spotted something on social media you feel is worth a mention here, or you simply want to chew the fat over all things speedway , then get in touch either via email jbspeedwaymedia@hotmail.com, via the JB Speedway Media Facebook page or you can even tweet me @Mythman666.

Until next time, and there will be a next time.
JB