Eye on Social Media
We all know Speedway is a dangerous sport and that crashes are part and parcel of it and, to a certain extent part of the attraction end excitement. However we never want to see any rider hurt and we always hope that our heroes walk away from a fall.
One man who can count himself lucky is Maciej Janowski after a frightening crash in the Polish Ekstraliga, luckily for Janowski his Troy Lee Designs helmet saved him from serious injury, even if the helmet itself is fit for the scrap heap now!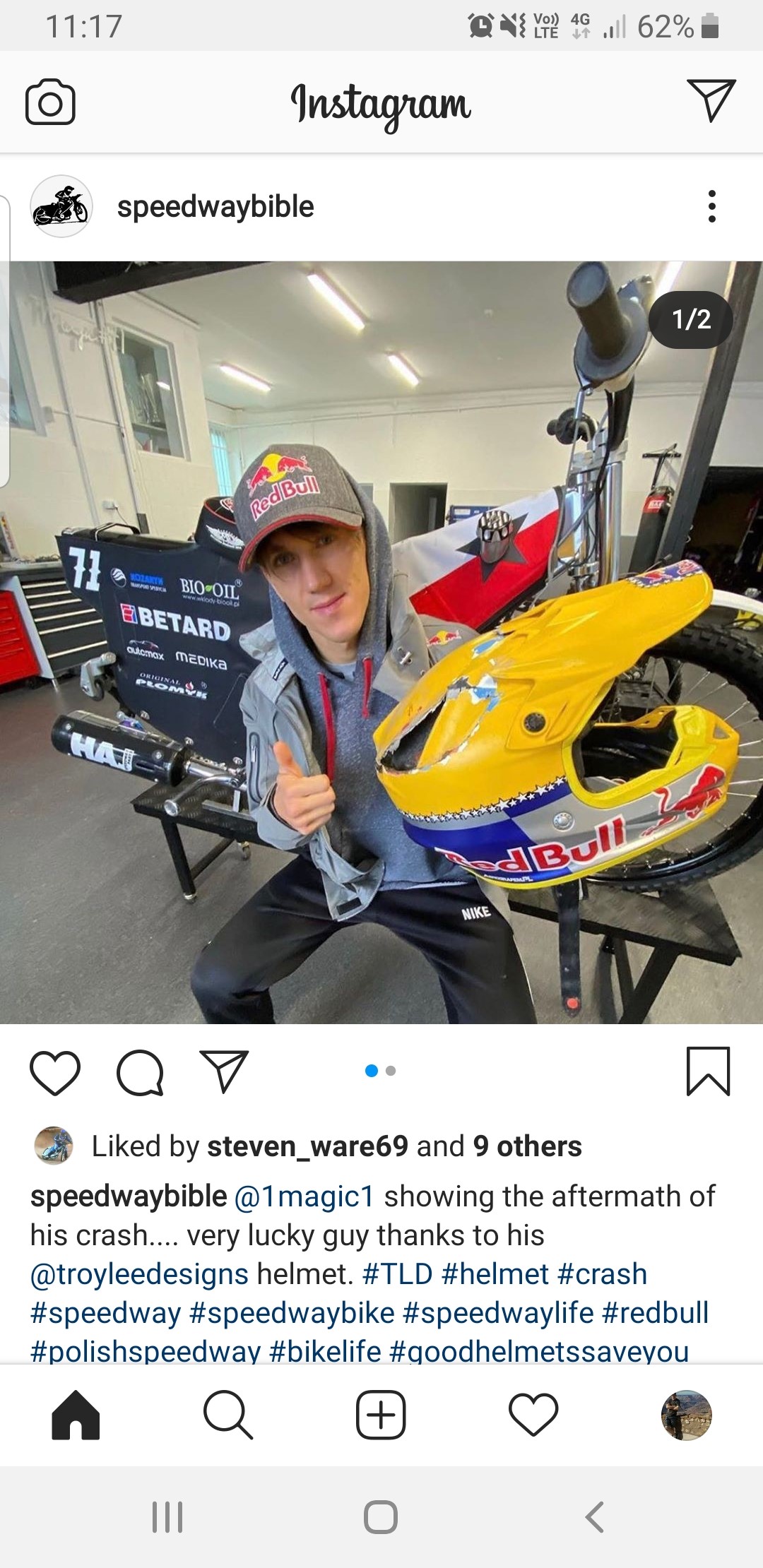 It just goes to show though that when it comes to safety of riders, there really is no price too high.
Talking of alarming crashes, Tai Woffinden will sadly miss the Speedway Of Nations after suffering a broken hand in a very scary looking crash involving Niels Kristian Iversen. The Danish man lost control of his bike and slid off with Woffinden in hot pursuit and the Great Britain man had no chance of avoiding him, running over the top of him before heading over the handlebars and into the safety fence.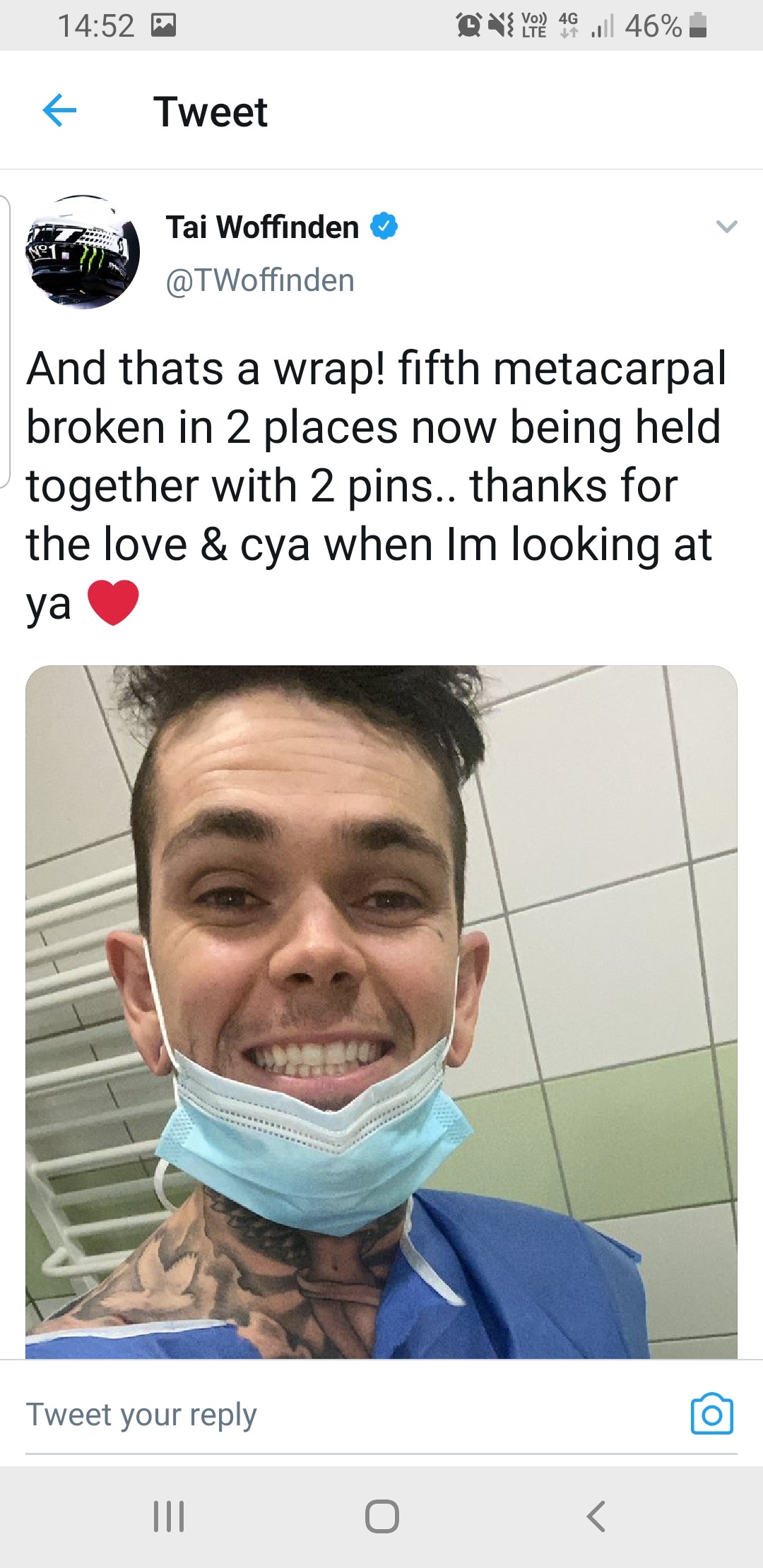 In all truth it was a minor miracle that both men walked away from the accident with Woffinden's hand injury being the worst damage to either man, although it would be safe to say that both bikes were a write off.
It's no secret that Niels Kristian Iversen has endured a torrid season with injuries and crashes and to top it off he confirmed via Twitter that he had tested positive for Coronavirus. I'm sure I speak for the whole speedway world in wishing NKI a speedy recovery and that he will be hoping, like all of us for a far better 2021.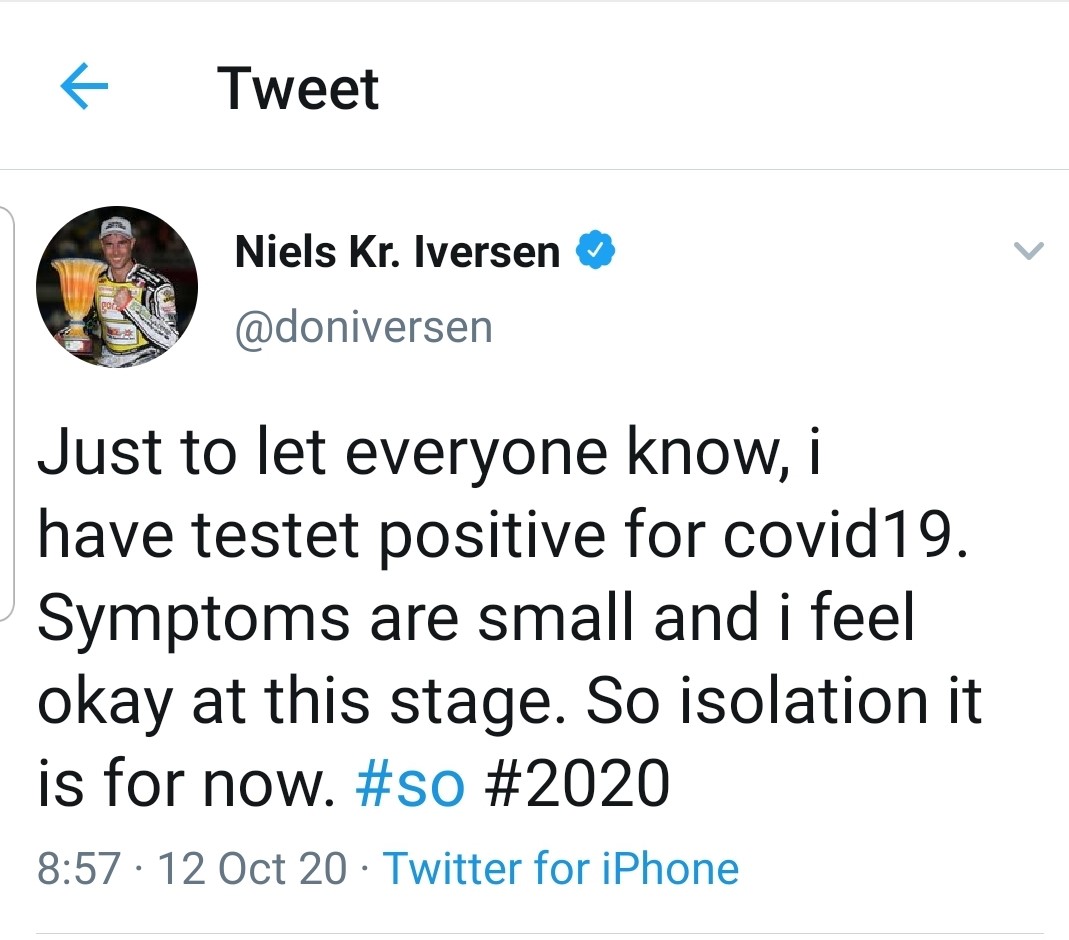 If you wish to agree, or disagree with me, you have spotted something on social media you feel is worth a mention here, or you simply want to chew the fat over all things speedway , then get in touch either via email jbspeedwaymedia@hotmail.com, via the JB Speedway Media Facebook page or you can even tweet me @Mythman666.
Until next time, and there will be a next time.
JB