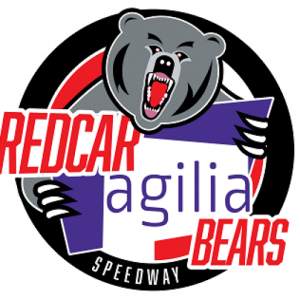 Covid-19 Restrictions
Following the relaxing of Covid-19 restrictions by the Government on Monday 19th July, we are able to relax certain restrictions that have been in place during 2021 at Redcar Speedway.
We kindly ask people to be mindful that although the Government have relaxed Covid-19 restrictions, this does not mean that there is a reduced risk of contracting the virus, which is still present in our community. Redcar Speedway will still be keeping some measures in place, in order to protect both our spectators and our staff.
The main changes that have been made to our stadium rules are:
Ticket Sales - It will no longer be compulsory to purchase tickets online, though we still encourage people to so in order minimise contact on race days. Tickets can now be purchased on the gate, after hand sanitising at the entrance to the Stadium.
Track & Trace - Track and trace is no longer compulsory, though we still advise people to 'check-in' on arrival by scanning our NHS Track & Trace posters.
Food & Alcohol – Food and alcohol can now be consumed anywhere in the stadium, without the need to be seated at a table. It is now possible to purchase a drink directly from the bar. It is still forbidden to bring your own alcohol into the stadium.
Stadium Capacity – There is now no limit on the number of spectators that can attend our events, and the grandstand capacity restriction has also been lifted.
Social Distancing – It is no longer a requirement to social distance, though we ask people to be considerate of others around you and to keep a distance where possible.
We have left certain requirements in place, in order to minimise the risk of spreading Covid-19:
Masks – The wearing of masks in all indoor areas, including the toilets, is still compulsory.
Hand sanitising – It is still compulsory to sanitise hands before entering the stadium, before entering any indoor area, and before paying for food & drink.
Smoking/vaping – smoking and vaping in designated areas only still.
Contactless Payment – We still advise that all purchases within the stadium are made by credit or debit card, using contactless payment.
Maximum Occupancy – Certain areas of the stadium, such as toilets, are still subject to maximum occupancy numbers.
Redcar Speedway would like to thank everybody for their understanding, co-operation and patience so far. Please continue to act considerately towards others when attending our events.