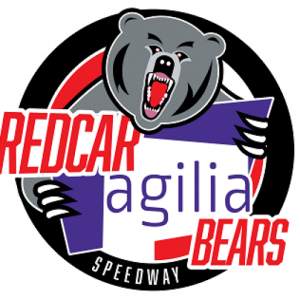 Returning to the Media Prima Arena – GUIDANCE
Before attending the MPA for the first time this year, we ask you to read the following guidance which has been issued to ensure everyone's safety during the event.
Please do not attend if you or anyone in your household is unwell with any symptoms of Covid-19, or have been diagnosed with virus within the last 2 weeks.
Covid-19 measures are in place within the stadium and must be adhered to whilst visiting the stadium, in order to minimise any chances of the virus being transmitted to you, or others around you. These measures are:
Social distancing – there are floor and barrier markers at designated points around the stadium which are separated by 2 metres, to help you to judge an appropriate distance to stand away from others.
Sanitising Stations - there are 15 hand sanitising stations spread throughout the stadium, which we encourage you to use as necessary.
Maximum Indoor Occupancy - Toilets and certain indoor areas are subject to maximum occupancy numbers, which are clearly signed at the entrance.
Face Masks - Masks must be worn indoors at all times, unless seated.
Alcohol - alcohol can only be served if you are seated at a table as per Government requirements and cannot be ordered at the bar. It is forbidden to bring your own alcohol into the stadium.
One Way Systems – Some areas will have one-way systems in place. These areas will be clearly signed.
Track & Trace – Those who are seated indoors will be subject to NHS Track & Trace.
Contactless Payments – All service points across the stadium will be able to accept contactless card payments. We encourage everybody to do this and to avoid paying with cash.
Early arrival – Gates will now open 90 minutes before start time to allow you to arrive early and avoid queues when entering the stadium.
Additional spectator facilities – the banked area behind the back straight has been developed to allow spectators to view from this area in 2021. The entry point is within the stadium, on bend 2.
Smoking / vaping areas – anybody wishing to smoke or vape within the stadium must do so at one of the designated zones, which are clearly signed.
Advance Ticket Sales
We encourage everybody to buy tickets online. Ticket numbers are restricted, so we advise early purchase to avoid disappointment. Those who are unable to buy tickets online, because they don't have a smart phone, printer, internet or email should call the club's Commercial Manager Ian Drinkel on 07827 293866 to make special arrangements. Any other problems purchasing through the website should be directed to support@eventgenuis.co.uk for help.
We ask everybody to be courteous to our staff, who will be working under Government restrictions and are here to ensure everybody can enjoy the event safely. Anybody who is deemed to be deliberately breaching stadium rules can be removed from the premises, with no refund issued. Thank you for your understanding and we look forward to seeing you soon!