Eye on Social Media
While the world continues to go into meltdown ahead of potential spikes in Covid-19, the world of speedway has continued to deliver on the various social media platforms.
Over on Twitter there has been no shortage of absolute gems, and this old photo from the Costa Mesa track in California is no exception.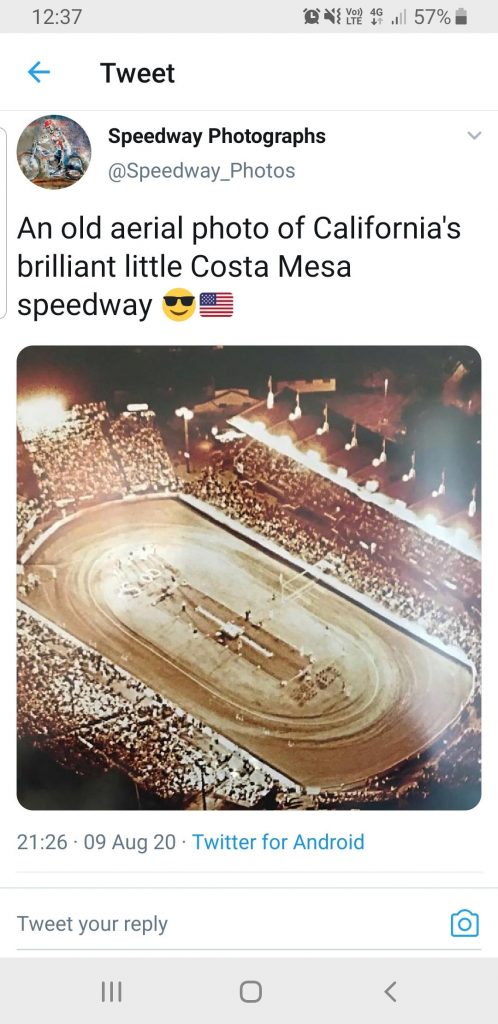 When you think of the rich history of American Speedway in its golden era, Costa Mesa is likely where a lot of future legends would cut their teeth as it were. Riders like Greg Hancock, Billy Hamill, Rick Miller, Bruce Penhall, Dennis Sigalos and many others will have been in action at the famous venue over the years.
Judging by this photo there was a capacity crowd in attendance to enjoy the action.
Elsewhere on Twitter there seemed to be a little animosity between Stal Gorzow team mates Anders Thomsen and Krysztof Kasprzak in their recent win over Lublin.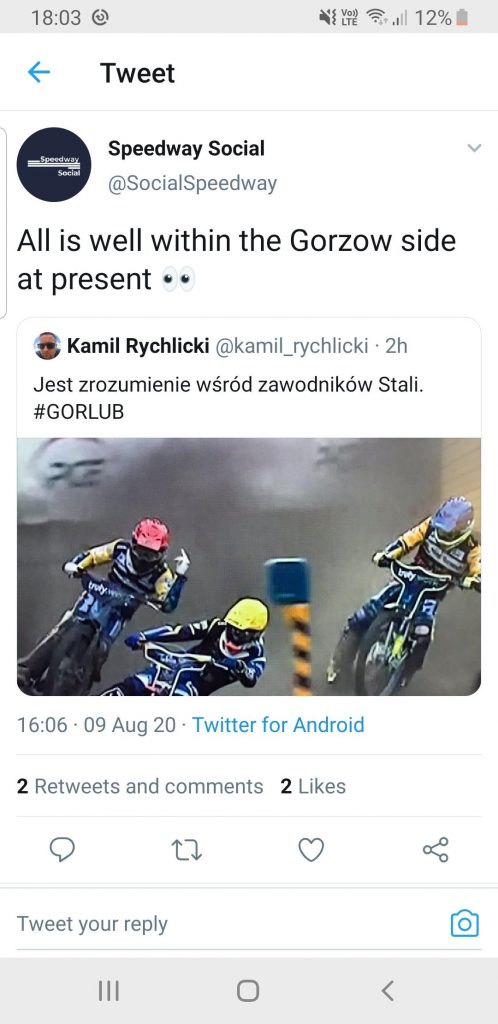 It's either that or Thomsen was telling KK that he was number one!
It wasn't all bad for Gorzow though, as that win took them out of the relegation zone in the Ekstraliga as they were inspired by a flawless 18 point maximum by World Champion Bartosz Zmarzlik.
This superb photo captures him in full flight and on the sort of form that his Grand Prix rivals should be extremely worried about.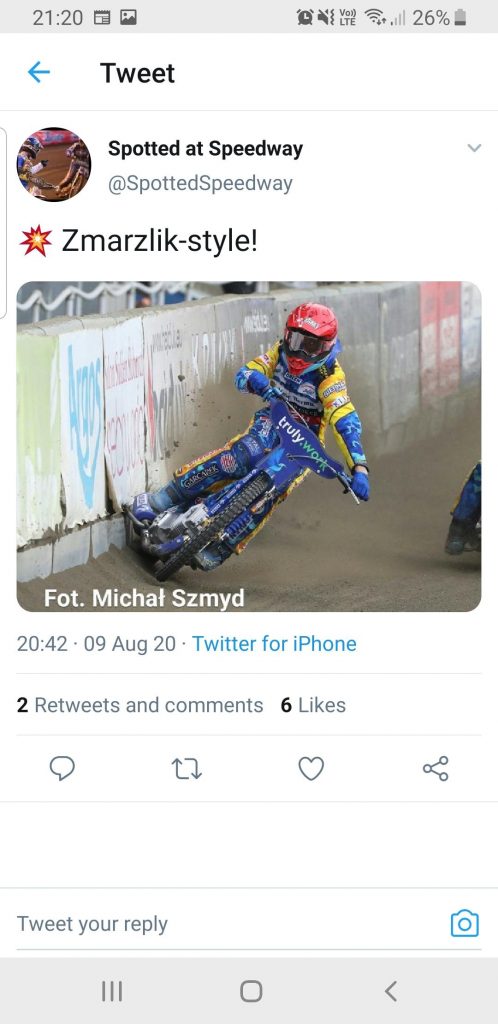 If you wish to agree, or disagree with me, you have spotted something on social media you feel is worth a mention here, or you simply want to chew the fat over all things speedway , then get in touch either via email jbspeedwaymedia@hotmail.com, via the JB Speedway Media Facebook page or you can even tweet me @Mythman666.
Until next time, and there will be a next time.
JB